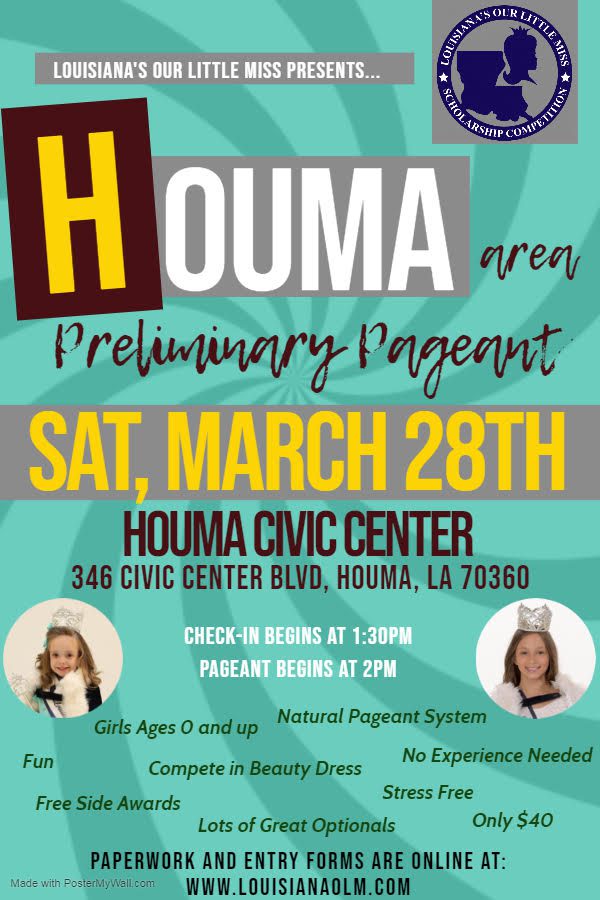 Join us for a Louisiana's Our Little Miss Preliminary Pageant!
Natural pageant and scholarship competition celebrating over 58 years of pageantry excellence!
No experience needed! Girls through women ages 0 to 99! Compete in Beauty Wear only! Free side awards! Lots of great options! Fun & Stress-free!
Get qualified for our state pageant in April.
Paperwork and Entry Forms at www.louisianaolm.com